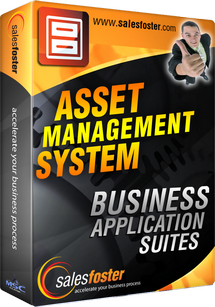 Foster Asset Management System
Achieving tight asset management is essential to cutting unnecessary costs and using your time as efficiently as possible. With SalesFoster Asset Management, you know about the status of your assets - always!
Automatically detect all hardware and software elements
Stay informed about every change in your inventory
Track your assets' lifecycle and service history
Remotely access your machines from anywhere
Track your inventory, optimize your resources, and invest your time and money more wisely. Asset management has never been so easy!
Take Control of Your Software and Hardware Elements with Asset Management
By automating your help desk processes, SalesFoster Help Desk helps you handle issues as quickly and efficiently as possible. You can configure parameters based on your IT department's requirements and business goals to ensure that administrators focus their energy to where it's really necessary and that every service request receives the attention it deserves.
Automatic Discovery of Your Assets
Hardware Management to Control Your Inventory
Software Management: Comply with Your License Agreements
Better Communication with Your End Users
Integration with SalesFoster RFID application series
Customization possiblity & Great technical support