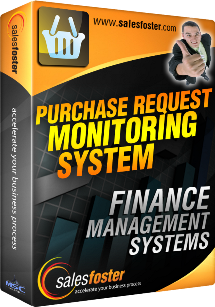 Foster PR Monitoring System
Foster PR Monitoring System is a robust and highly scalable Web-based requisition and authorization routing platform that can be leveraged by a broad range of organizations to improve business processes and productivity.
Users can easily request items with associated vendors, account codes, departments, projects, shipping and other relevant information. The request is then routed for approval through any pre-defined approval chain, depending on the characteristics of the requisition. Managers can efficiently approve those requisitions which are then converted into purchase orders either in PR Monitoring System or in an integrated accounting system. Receiving features are also available to save a tremendous amount of time and money matching up invoices with receipts and purchase orders.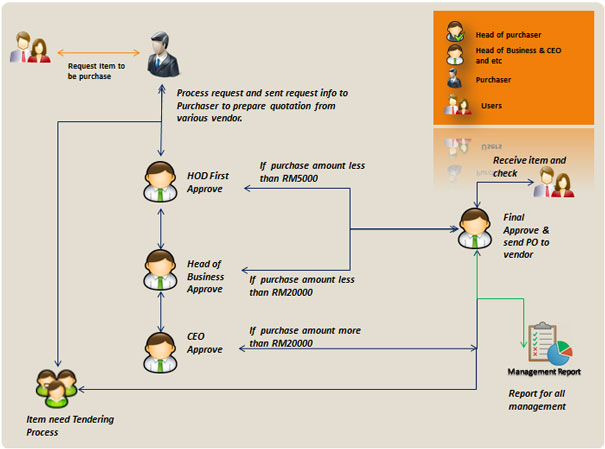 Using PR Monitoring System's built-in search features and requisition history functionality, the entire procurement can be monitored to ensure visibility and control, as well as proper budgeting and forecasting. PR Monitoring System really improves the bottom-line by centralizing the purchasing process, reducing associated spending costs and by increasing efficiency. Packed with hundreds of features and optional modules, PR Monitoring System delivers a comprehensive solution for managing the procurement process with an incredibly user-friendly browser-based interface.
Add intelligence to your procurement process today!
PR Monitoring System streamline the purchasing process and signifantly reduce overall cost/time effort within the procurement process.
Centralizing and automating the purchase requisition, approval, order and receiving process
Reducing errors and duplicative data entry
Speeds up the requisition process by reducing request errors and providing managers with readily available purchasing information for review.
Eliminating paper work while capturing all relevant information in a centralized database for easy access
Reducing unwise and unauthorized spending
Encouraging the use of preferred vendors, which enables better terms and prices.
Can be standalone application or provide real-time back-office integration with other Foster finance suites