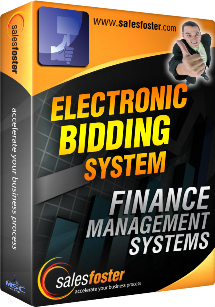 Foster e-Bidding System
Foster Electronic Bidding, its flagship E-bidding system is designed to help organization to simplify purchasing routine to increase efficiency and getting best price for valuable products.
Foster Electronic Bidding powerful and reliable supplier management, sourcing, bidding, and vendor contract management systems to satisfied clients. This SalesFoster very own electronic bidding suite helps to simplify organizations purchase needs through standardizes buying methods, controls overall spending and leverages of corporate purchasing to negotiate better deals. It does the task of online registration, uploading, bidding, evaluating and awarding of contract for more efficiency and transparency, saving and hence making the organization growth oriented. It can integrate with any existing backend systems at any location thereby eliminating duplication of work but at the same time making available centralized MIS on procurement for better inventory management and decision-making.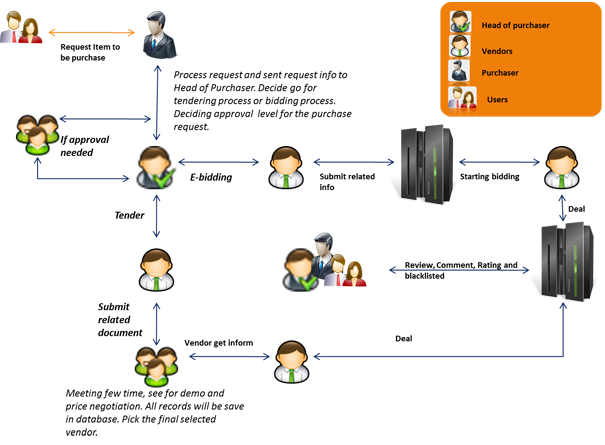 Because of its flexible and affodable maintainance services, your e-procurement solution can be up and running in a matter of days without the burden of ongoing software maintenance.
Simplify Bidding Process Electronically and Effectively
With Foster AccPay, you can regulate the bidding process from within your organization.
PR Monitoring SystemReduce purchasing cycle-time
Fast, easy, accurate to qualify supplier
Faster response from supplier and events recorded.
Reduction of labor intensive task such as fax, email, Photostats, manual signing, manual transmission of document, manual review purchasing records and etc.
Improve audit trail of purchasing records, vendor performance, vendor rating and transparency of purchasing process.
Provision of quality management information.
Lesser paper involve, more green to environment
Centralize records, document, archive and database.