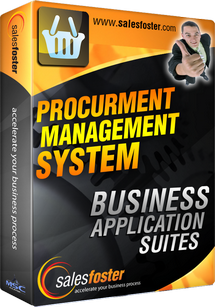 Foster Procurement Management
Procurement functions affect job costs, sales order costs, inventory and accounts payable. Foster Procurement Management provides the tools you need to understand where your procurement requirements are coming from, the ability to plan for those requirements, and assistance to execute and monitor your supply plan in a cost-effective manner.

Foster Procurement Management collects purchasing demand from throughout your organization in its master purchasing queue. The master purchasing queue's single window shows you all sources of supply and demand with time phasing. You can look at the whole queue or filter it to see just what's important to you. Once you know what drives your purchasing requirements, you can decide what, how much, from whom and when material is needed to meet demand. Foster Procurement Management gives you just the information you need to make good decisions.
Stay On Schedule With Timely & Accurate Procurement Information
Foster Procurement Management takes an integrated approach to solving the business efficiency, operational flexibility, and product-quality requirements of its customers.
Collect all demand on a master purchasing queue, which you can view in its entirety or filter to see just what interests you.
Manage planning requirements by providing material availability and purchasing queue reports.
Identify vendors that deliver on time and stay within quoted prices.
Create RFQ forms with a single command.